The Alfredo Espinosa Sanatorium of Urduliz will humanize health in Biscay and will serve thousands of users venting the burden of care in the health center of Cruces. Around 170,000 residents in 23 municipalities in the region of Uribe Kosta will go to the future health center and will be attended by 800 professionals.
It will also be a reference to the Biscayne region in most specialties.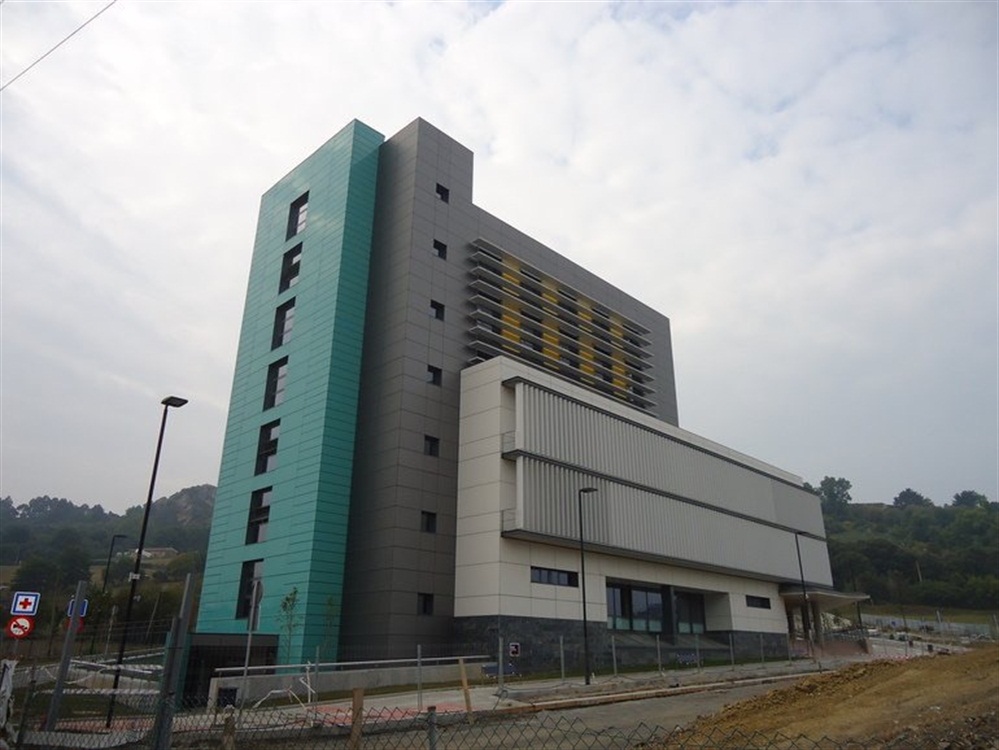 Uribe is the only area in the Basque Country where there is no direct way to a local hospital, forcing to all its inhabitants to move to Cruces and Basurto hospitals. The realization of a regional hospital is a desire cherished by the public administration and users is to about to be realized and VDA. Sainz is involved in the project with the construction of the access road to the hospital through the Osteiko sector.
In the first year of the Sanatorium Alfredo Espinosa of Urduliz, scheduled in 2016, starting in the summer, it is expected 11,500 hospital admissions; 45,000 hospital emergencies; 7,000 surgeries between scheduled and urgent, about 200,000 external consultations and about 152,000 in specialty consultations.
Thus, a remarkable decongest of the activity of Cruces and reduce the number of patients treated in this center, which will improve patient care in every way.
At the health center of the Left Bank, only patients needing tertiary specialties such as neurosurgery or heart surgery will be derived, which according to official sources, represent a total transformation of the current situation in a positive way.
With the commissioning of the Uribe hospital, the activity will decrease a 20 percent in the Cruces hospital. The center of Barakaldo, serving 92 percent of the health services required by the population of the region of Uribe, could well change their internal distribution in relation to demand. As there will be free spaces, the new needs to restructure will be discussed, if it is deemed necessary, point from the Administration. This will allow taking or incorporate other functions or needs that requires the center or its employees.
The construction of new health facilities is absorbing an investment of 78 million euros. This budget will set up a maternal and child block, which will be operative in June 2016.
The new hospital, which will have ultimate diagnostic and therapeutic technology, will have six inpatient units with 192 beds, a day hospital (14 beds), a hospital surgical day (two operating rooms with 10 beds), a Surgical block (six operating rooms), PACU (Post Anesthesia Recovery Unit), ICU (Intensive Care Unit), (50 local) outpatient, emergency department (12 boxes), Radiology, Hemodynamic and Hemodialysis. It will also offer home hospitalization, outpatient surgery, ambulatory surgery, short stay unit and laboratory.
The health center will be divided into two main blocks of three and four grounds high, linked by a central tower of five. The buildings will have a length of 120 meters, so that the complex will have 36,700 square meters. It will house 216 beds and six units of hospitalization, and a day hospital and other surgical eight operating rooms, ICU, fifty local for external and emergency services, Radiology, Oncology, Cardiac Catheterization and hemodialysis, among other specialties queries.
The service will be provided by 800 professionals, including health and service personnel. Many of these workers will opt to be transferred from Cruces to Uribe Kosta.
Ultimately, it will offer a new model of care that include ambulatory care, high resolution maximum coordination and connection between levels of care, alternatives to traditional hospitalization and advanced technology for diagnosis and treatment.