It is commemorated the anniversary of the floods in 1983 in Biscay, and VDA. Sainz recalls how they collaborated with the victims of one of the greatest tragedies that struck Bilbao and the surrounding towns.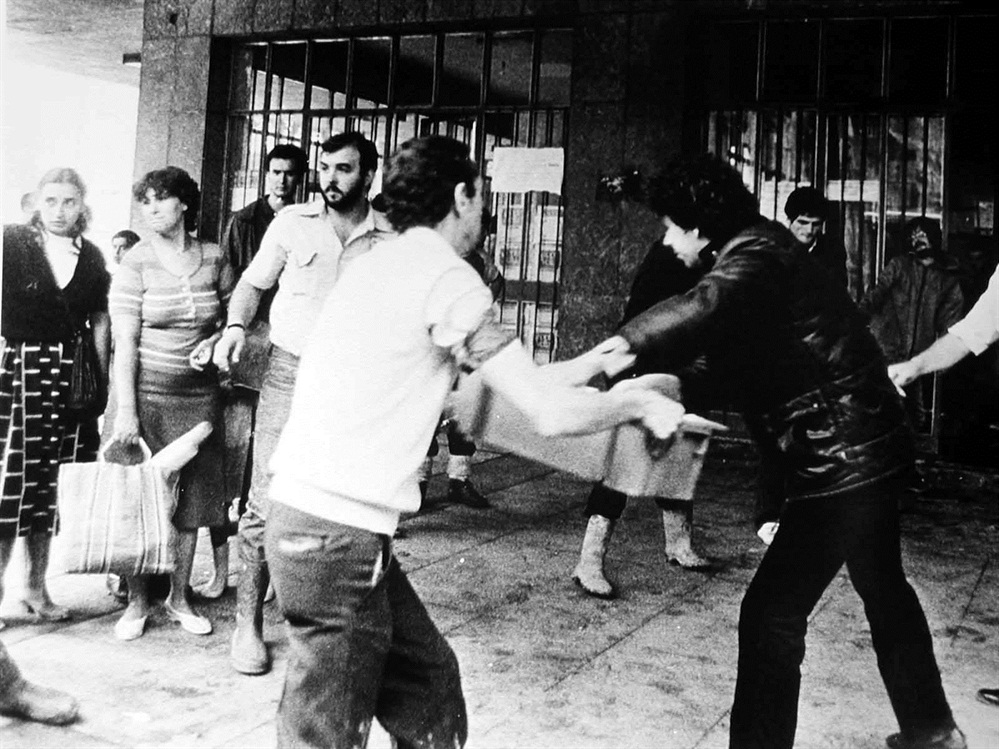 The catastrophe, registered on August 26th, came as a surprise to Biscay, which not only was overwhelmed by the Nervion River and its tributaries, but because it did not have the necessary means to face it.
Therefore, our company turned to those affected and put its resources to serve them in the rescue and transport. With the same philosophy, Vda. de Sainz works to prevent a similar tragedy and for some years, following the instructions of URA, the Basque Agency under the Department of Environment and Territorial Planning of the Basque Government, in the work of Channeling the Nervion and Ibaizabal Rivers, consisting in recovering the margins of these rivers and building infrastructures with a good hydraulic capacity.
The latest implementation work is the replacement of the Urbi Bridge with the aim to increase the safety from the flooding of the Ibaizabal passing through the industrial areas of Basauri, Galdakao and Zaratamo.
The new bridge, whose construction progresses faster, will have a higher hydraulic capacity. It shall be provided with the maximum possible width at the location (13,60 meters) and consist of two lanes of 3.30 meters, two sidewalks of 2.50 meters each and a cycle path of 2 meters wide.
The fact of going from the current 9.80 meters wide to the final 13.60 meters, affects the way to execute the work and that the difference of 3.80 meters of space has prevented to install a footbridge parallel to the bridge. Hence there is still a need to adapt the path next to the bridge margin for the accessible pedestrian walk.??While the works are being carried out, it has been opened an accessible way for pedestrians (between the bridges of Urbi and Bridgestone).
The works are part of the 2nd phase of the channeling of the Ibaizabal River at the RBI-Bengoetxe section. .??The replacement of the Urbi Bridge already on course -along with the recently replaced Bridgestone Bridge, the demolition of the dam of Urbi and the expansion of the hydraulic section of ibaizabal- will eliminate the risks posed by the inadequate capacity drain of channel through the industrial areas of Galdakao and Basauri-Zarátamo.